INTRUSION – Young widow Elisabeth Buckley sleepwalks through life until her best friend's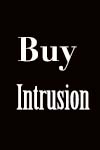 murder changes everything. To avenge his death and salve her own conscience, Elisabeth plunges into the high-stakes world of a Boston biotech firm where a ruthless killer stalks his prey. Along with her makeup maven pal Candace, Elisabeth confronts a host of suspects including a randy cardiologist, a cash-strapped scientist and a gorgeous Frenchman who makes her dizzy. Can she find the murderer and reclaim her own life, or is Elisabeth the next victim?
DIE LAUGHING – There's nothing funny about murder. When a vicious murder shatters the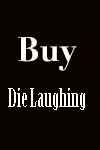 peaceful Cape Cod town of Goodhaven, graduate student Nicole Nelson vows to find the culprit. She's pitted against a cast of quirky local characters with buried secrets and motives aplenty. Did the victim know too much, or did someone covet her fabulous collection of high-end comics? Nicole joins forces with a snobbish lawyer and a gorgeous stranger to avenge her friend and find the murderer.
THE ABACUS PRIZE – Bored to death? Grace Quinn's first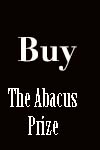 executive assignment may be the death of her! Riding herd on a gang of randy accountants feels like her worst nightmare until murder, international art theft and a nasty tax fraud appear on the agenda.
From the Smithsonian Museum to the corridors of power, she pursues rogue CPAs and a priceless Chinese treasure, the Golden Abacus. The gorgeous mystery man who guards the Abacus arouses her passions and suspicions. Is Patrick Fong the answer to a maiden's prayer or a clever criminal with a taste for violence? Grace must find the answer before the killer liquidates her assets.